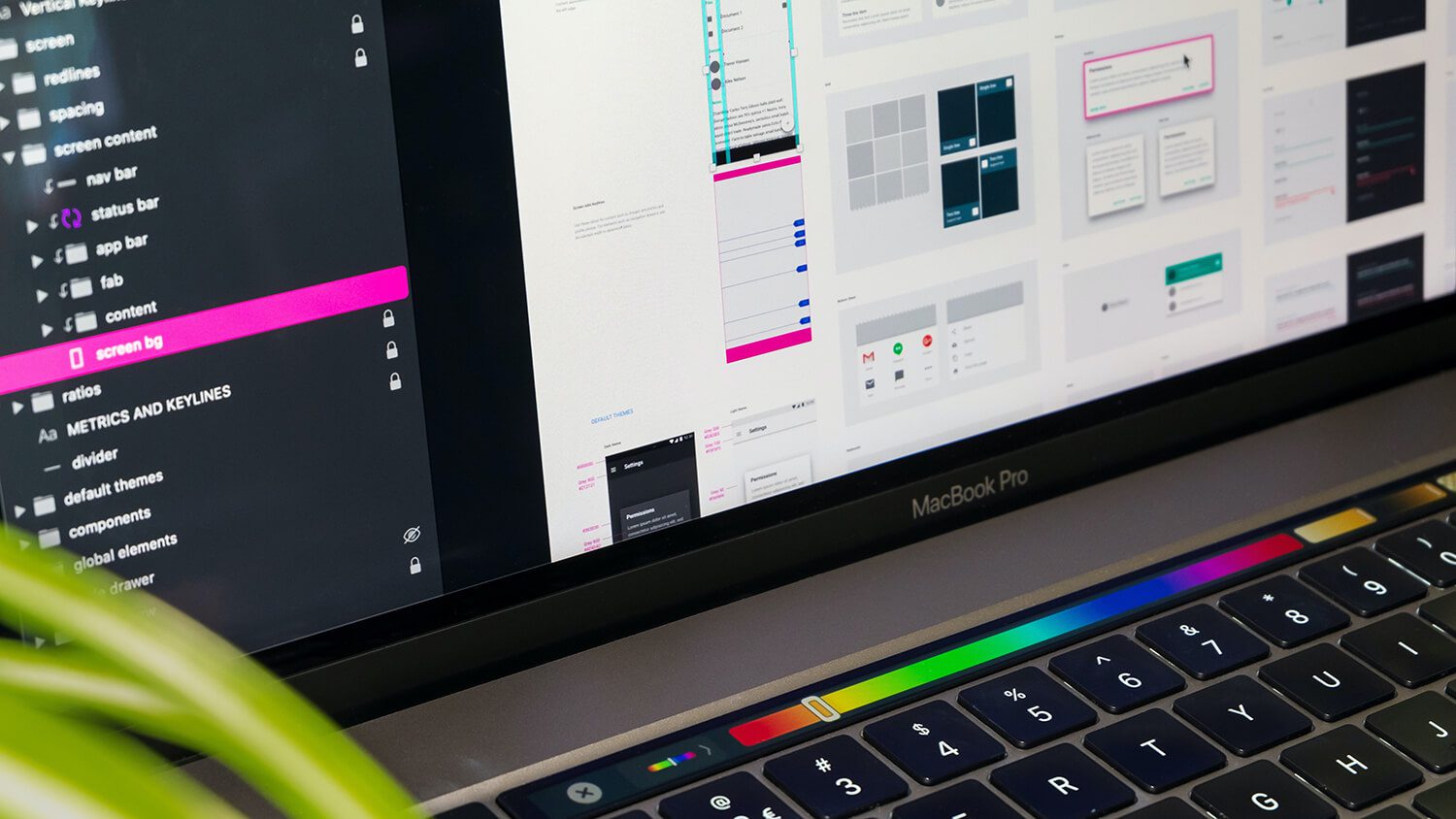 Let's be honest, we love creative web design because it's all about pushing boundaries and boosting the 'wow' factor. But, funnily enough, most people with a passion for web design aren't quite as enthusiastic about ticking off checklists and going back to find what they've missed. Even worse, if they come across something that doesn't look flawless, they'll spend hours getting it pixel perfect – or beating the shit out of their hardware, Office Space style.
You can't always get everything right first time, but it's never a good idea to let down genius UX with default layouts in some places.
We're completionists, but even we have to go back and make sure we've covered everything. That's not to say we always enjoy doing it, but that's what turns something from good to great. So here are the things we used to sometimes forget, but don't anymore now we've written them down.
1. Error Pages
Why would you spend time pouring your heart and soul into error pages? You don't make errors, and if you do, well, that's why we're going back and checking everything before launch.
Seriously though, things go wrong. Pages move, servers go down, and people like to play around with their new web-based toys. It might not be today, and it might not be tomorrow, but someone will fuck something up one day.
You have two options. You could let them see a bright white page, bare except for 'Not Found' in large, black text, and pray they bother to hit the back button.
Alternatively, you can remember you're a designer and ensure that error pages play their part in the funnel. Drop in a search box. List the most recent posts. Feature the most popular products. Basically, do anything that keeps a visitor engaged and not pissing off back to Google.
2. Thank You Pages
People love being acknowledged for their good deeds. Well, they mainly want to know that whatever they just did worked. Either way, it's worth taking the time to customise what they see when they do whatever you've asked of them.
UX design is all about the customer journey, and if they've done something worth thanking them for, that journey has started. Take the opportunity to help them along to the next stage. If they've joined an email list, tell them when they can expect to hear from you. If they've bought something, let them know when to expect to receive it.
Essentially, the goal here is to make sure that their action is a stop off on the route rather than the end of the journey, so signpost where they should head next.
3. On-Site Search Results
When someone's searching on a site, it makes sense to ensure they find what they're looking for. Google might make it look easy, but a lot of time, money and effort goes into presenting a list of links and related ads!
Different designs lend themselves to alternative layouts. On e-commerce sites, it's all about demonstrating to the visitor that you've got what they're looking for, so a gallery layout often works best. On information-rich sites, it may be better to split results into categories or using editor picks.
Just to reiterate, no matter how creative you get with your design choices, the user experience is all about getting people to what they're looking for.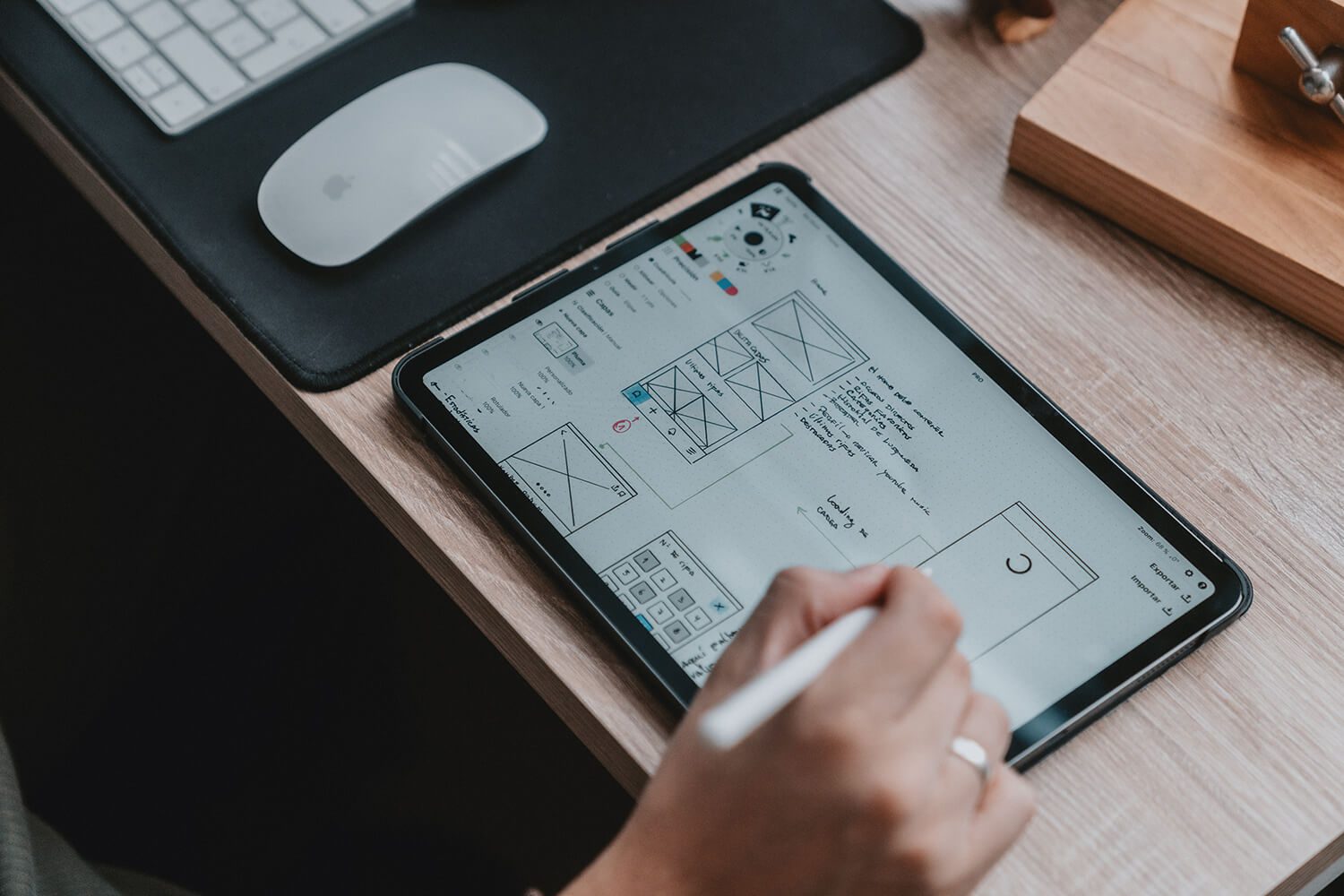 4. Your Favicon
Favicons can be a real pain in the arse. They're not difficult to design or upload, but it doesn't really get the creative juices flowing when the job is to take a design you're proud of make it so small nobody can see it. It feels like taking the blueprints for The Shard and putting them on a stamp.
They're so small that they're easy to overlook, but websites look weird without them. They reinforce your brand when there are multiple tabs open. They're used when someone adds a shortcut to your site to their home screen and can make your website easily identifiable in a mass of bookmarks too, so don't forget to upload all the essential sizes and resolutions for all devices.
5. Login and Signup Processes
Whether you use WordPress or any other content management system on the backend, one of the first things you'll do is create an admin account for yourself. But the account creation process for a front-end user is another kettle of fish. It's most likely to be a lot more complicated from both a UX design and development perspective.
The most important consideration here is making life easy for people. If account creation is one of the main goals of a website, users will throw a justified wobbler if you haven't done everything you can to make it happen as part of one seamless process. So, design the pages that collect information, thank them for their effort and send out a finely crafted confirmation email to encourage them to engage further.
We already established in the first tip that people are prone to fucking things up. So, hold their hand through the process and politely nudge them if they make a mistake – "No, mate, 00000 000 000 isn't your phone number", "you're missing an '@' in your email address", and so on. Admittedly, forms aren't the most enjoyable design tasks, but at the very least, it's crucial to make them work and easy to fill in.
The same goes for password recovery. People want in, so make it easy. We'd accuse them of being forgetful, but it can be hard to keep up with login details when even toilets and fridges these days are joining the internet of things.
The pages themselves are prime real estate, so make sure they look good. They're also directly responsible for letting the user make things happen, too, so don't forget the 'U' in 'UX'.
6. Cart and Checkout Pages
If you're selling something, money matters, and this could be the most crucial part of all. Functionality matters, of course, as payments need to go through, but professionalism makes all the difference.
Basically, don't create the online equivalent of a weird bloke flogging "designer" perfume from Sainsbury's bag in the pub. With that said, you don't have to go all Harrods on the sales process either.
It's rare for us to say this, but if there's one page where you should play it safe, it's this one. Save the creative flair for just about any other page on the site, and don't do anything to distract from seeing the transaction through to completion. All we'd add is don't just stick to whatever default template the payment provider sends over. We said professional, not bland.
7. The Sitewide Footer
Some sites use infinite scrolling. You'd be amazed how easily that can make hours of design work look like a jumbled mess. By all means, use it where it makes sense – even Google has implemented infinite scroll for their search results on mobile – but don't feel like it's an excuse to think your pages never end.
Don't underestimate the importance of a creatively designed footer, either. It's like the last orders bell of digital design. Does your visitor hang around for something else, or is it time to head to the club? The footer appears when they've finished what they were doing. You're the door staff, and this is your chance to decide whether they stay, go, or get in touch.
8. Buttons
Buttons are fucking boring. Nobody's been excited about one since Jenson's missus at bedtime when he won the F1 title. Your job as a designer is to make them a little less shit and make people want to click on them. If a site you design results in someone telling a friend they have to see a website for the genius of the buttons, let us know. We'll buy you a beer.
The fact is, buttons are everywhere. Buy this. Sign up for that. Watch this. There are so many of them that if they look shit, they somehow manage to make everything else look a mess as well.
It won't be quick, and it might even be painful, but set up a style guide. Draw on that training you've almost forgotten and prepare primary, secondary and tertiary designs. Remember that a rollover isn't just an excuse to buy an extra lottery ticket. Dust off your 1998 edition of CSS for Dummies and reacquaint yourself with on-hover. Do anything, just don't let a button defeat you on the quest for making something beautiful.
9. Don't Forget Your Tablets
This one isn't always a case of forgetting, maybe more like "who gives a shit?". If you use templates and content management systems, you should know by now not to try and shoehorn the same layout onto mobile screens as they would on a computer.
And why would you forget? Well, when you spend hours chained to your desk like Harry fucking Houdini when he's lost his keys, it's easy to start thinking that's how everyone views the world.
How do you know if someone's got an iPad? Just wait, they'll tell you. We love Apple, although we're not quite as fond of the preachy fans with one AirPod in each ear and probably a third up their arse. Nevertheless, they're potential customers like any other, so make sure your stuff looks just as good on 10.5″ and 12.9″ as it does on 24″ and up.
And no, before you ask, the responsive mobile design won't do. So, unless your site is a solitary pissed-up dancing hamster GIF, you're not going to get the full-size experience on a phone. We can accept that. But on a tablet, you need to get as close to the authentic desktop experience as you can without just making everything smaller.
As any good chemist will tell you, not all tablets are created equal either. An iPad Pro might render your desktop site beautifully. A regular iPad might make it look like you're viewing the site through binoculars.
Maybe treat yourself and buy one of every tablet size possible so you can test layouts on all of them. You can pick up a first-gen iPad for a tenner these days. Or use Chrome Dev Tools to view your designs on a stupid number of device presets. Whatever works.
Wrapping Up
If you want your online presence "to pop", you can't just do what everyone else does. You have to do the things nobody else remembers to. If you're a designer, design everything. If time and budget allows, find things that deliberately ask not to be designed, and design them anyway. If you do it in a way that's not just about looking great but boosting the customer journey and conversions, too, you've nailed it.
If you're not a designer, we have excellent news. As a wise man once said, if you want great web design, Hampshire is the place to look. Look in Basingstoke somewhere near the Village Hotel, and you might even find us. If you're ready to try a new approach that puts outstanding design at the centre of results that boost your bottom line, get in touch for a completely free consultation.