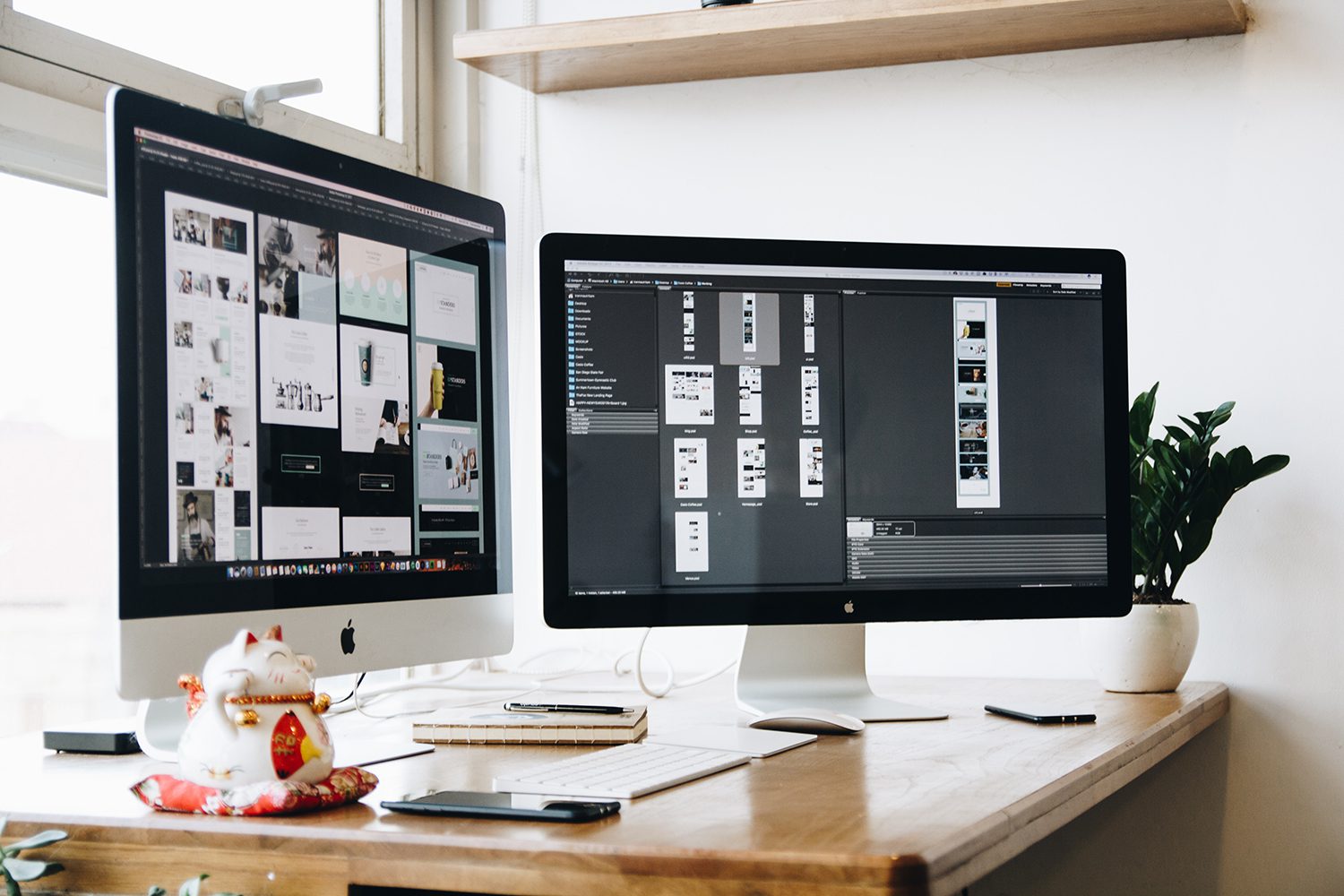 Graphic Design – It's all about having the right software in an ever-evolving industry. Of course, if you've got the talent, you can make a masterpiece on Windows 7 PC running a dinosaur version of Microsoft Paint. Just get to fuck if you're calling yourself a graphic designer and you're using Paint!
In a highly-competitive industry, where you not only need tools that empower and enhance your artistic ability, you also need to make sure the tools you're using are aiding in efficiency and enhancing your creation processes.
As you evolve and hone your skills as a graphic designer, the software you utilise eventually becomes almost an extension of your artistic prowess. Afterall, Michelangelo wouldn't be who he was without his mallet and chisel, would he?
But let's get away from ancient history for a minute and get back to the modern, digital age of graphic design. What are the best set of tools for you? You're going to become very intimate with your software over time (not in that way, weirdo), so it's important to choose something that you'll eventually think of as a second language; intuitive, flexible, and easily updated.
Sound overwhelming?
We get it, there are a lot of options to choose from so we've put together our list of the 11 best graphic design software in 2022 to help you choose the right toolset for you. You're welcome!
1. Adobe Photoshop
Virtually everyone – whether you're a graphic designer or not – has heard of Adobe Photoshop. It's the ultimate Instagram, dating profile, and fashion magazine body editor.
The powers of photoshop have certainly been abused; utilised as a means to catfish unsuspecting Tinder dates in the belief you're meeting up with Tom Hardy's stunt double, only to get to the date and have to share a drink with someone who's face resembles a cauliflower that's been pummeled by Mike Tyson. That said, it's also one of the most powerful graphic design programs out there and is perhaps the most widely used software in the whole industry.
It really can do just about anything. More widely known features are the pen tool, masks, and layers, but recent updates have brought a lot of neat functions, such as a new Content-Aware Fill workspace and a Frame feature that makes masking a cinch.
The old saying "easy to pick up; hard to master" couldn't be more apt with Adobe Photoshop. A new designer can pick it up and start creating great work, but if you put the time and effort into learning all of the ins and outs (which can take years), you'll find yourself nigh-limitless options at your disposal.
2. Adobe Illustrator
Second on our list is another Adobe powerhouse of a graphic design program, Adobe Illustrator. It shares a lot of the same functionalities as Photoshop, but it's more focused on vector design and not quite as good if you're trying to disguise your cauliflower looks. You'll be able to create incredible, complex logos, icons, typography, and even sketches with its Mesh, Shape and Pathfinder, Swatches and Colors toolsets.
Admittedly, this isn't as much of a "pick up and start designing" software like Photoshop, but once you wrap your hand around it, it's top-of-the-line software. A good transitionary process would be to start with Photoshop, and once you get a good sense of how it works, move up to Illustrator.
3. Affinity Designer
While Affinity Designer is narrowly edged out by Adobe Illustrator in terms of its graphic designer tools and functions, it's still an outstanding, versatile, and powerful option. It's also a more budget-friendly option and is much easier to get started with and faster than Illustrator – especially when it comes to layering.
Affinity Designer is currently getting a regular stream of updates that just keep adding features and improving accessibility. Anyone on a budget, but still wants to create high-level, highly professional work should definitely give this one a go.
4. GIMP
Whip out your PVC, dust off those whips and chains, and have your ball gag at the ready – things just got interesting!
Oh shit, wrong blog…
Ahem, back to graphic design software…
Speaking of budget-friendly, GIMP is on our list for being arguably the most popular free graphic artist program around. As an open-source editor, what's most impressive is that it provides a good portion of the same features other paid software offer.
The UI isn't quite as sleek and appealing as some of the others on this list, but all of the advanced features, like retouching, cropping, drawing, etc. are all there.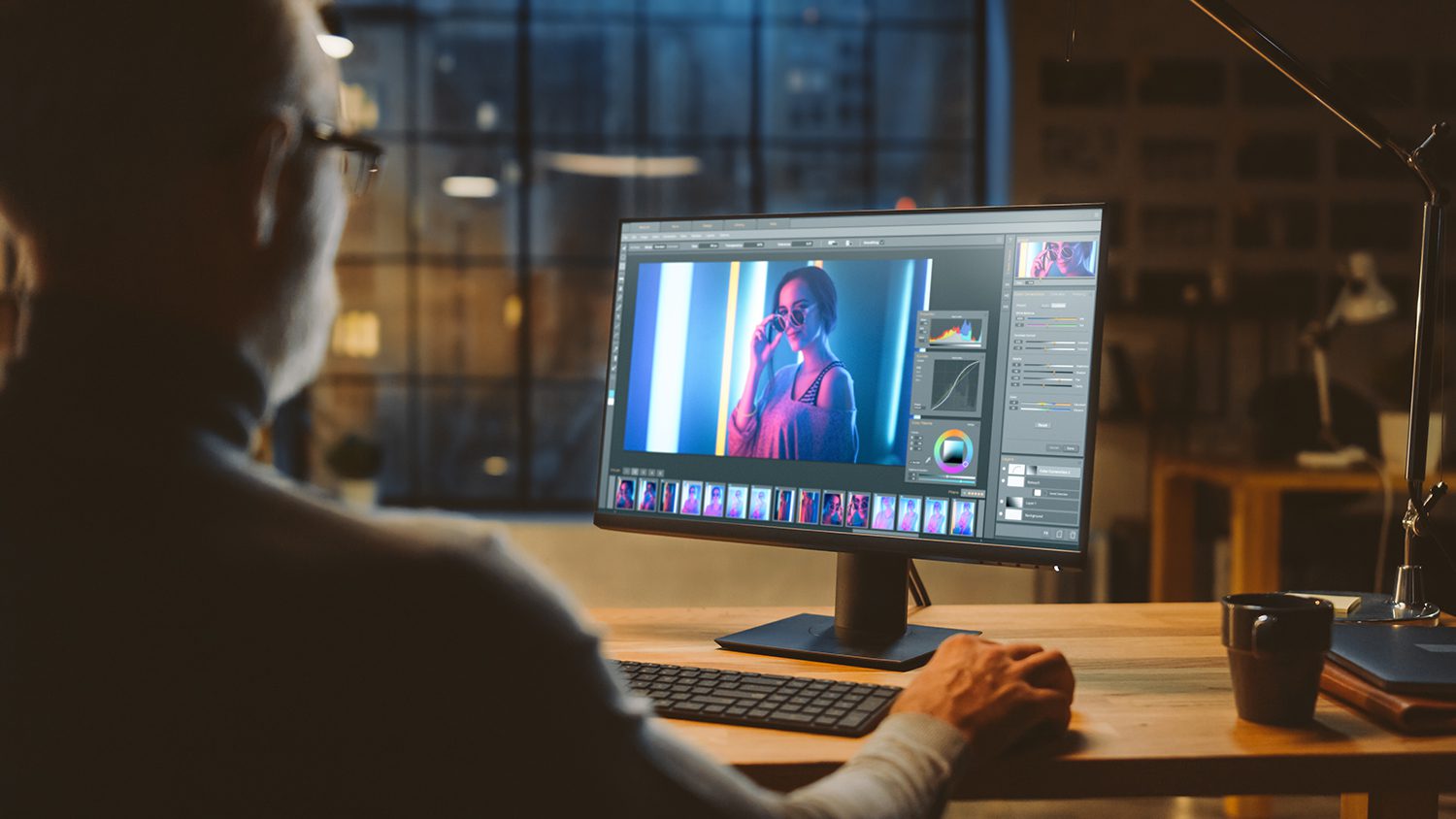 5. Sketch
This tool is exclusive to Mac users, but it's a great vector-based option if your main focus is on app, interface and web design. Recently, Sketch has been peeling away some of the Photoshop users, who favour its file formatting, rather than the layered files you'll find in Photoshop.
Whilst it's not meant for print work or photo editing per se, it's a powerful graphic design software for interfaces and icons that you find on mobile apps and business websites. Another neat little feature Sketch offers is the ability to generate live comps you can preview, by simply swiping or tapping through them via slideshow.
6. Gravit Designer
Another free graphic design software, boasts vector design application that's lovely for editing and manipulating photos (we see ya cauliflower boy), creating logos, and generating illustrations. What's nice about Gravit Designers is its program is cloud-based, which means you can access it from virtually anywhere. It must be noted, however, that the cloud version is reported to be a tad bit slower than if locally installed.
You can also opt into the Gravit Designer Pro version of the program, which boasts additional animation and customizations options. Gravit Designer is a great tool for those starting out, with a UI even your nan could understand (maybe).
7. Inkscape
We'll be honest, Inkscape is pretty tricky to wrap your head around starting out, so keep your nan away from this bit of kit. Luckily though, the community that prefers to work using this graphic designer tool happens to be friendly, passionate, and willing to help any users with questions they're likely to have.
Once you get past the steep learning curve and outdated interface, you'll have some of the best open-source design software at your fingertips. Just keep in mind the Mac version isn't quite as stellar as the one on Windows. Inkscape is just short of greatness, but still a powerful option.
8. Adobe InDesign
The third and Final Adobe product on this list, InDesign is an absolute game-changer for designers when it comes to designing things like brochures, flyers, reports or anything publishing related. It has been the go-to design editor for magazines and newspapers since the late 90's and shows no signs of being knocked off its perch any time soon.
Although it doesn't have the versatility that the other programs on this list offer, it has mastered the publishing layout game and the learning curve is surprisingly low. If you're designing publishing content, Adobe InDesign is the undisputed king.
9. CorelDraw
CorelDraw is another great vector-based software that gives you access to pro-level features, and has a simple, straightforward interface to boot. It has an online library that gives you access to thousands and thousands of digital images, templates, fonts, templates, frames and more.
The UI is highly customizable as well, which means you can tailor your user experience around what you're actually doing on the platform, rather than navigating through all of the features. While the UI is simple, the number of features can be a little overwhelming.
10. Visme
The great thing about Visme is that you're not required to learn complex systems and software, whilst still offering you a powerful program that's a step above basic design functions. There's an amazingly simple drag and drop editing tool, which makes it a cinch for businesses to create visual content on a dime.
There are free and paid options for this graphic designer software, but with the paid version you get access to literally millions of photos, videos, icons, graphics and more. Where this program really shines is with the advanced animations and interactive features. Pop-ups, cartoon animations, and widgets are all where Visme is at the top of its game.
11. Canva
Any graphic designers out there using Canva?
No?
That's abso-fucking-lutely correct!
Just because you can put something together on Canva does NOT mean you're a graphic designer!
Cool, I'm glad we got that out of our system – it's kind of a touchy subject for us!
Anyway, many in the community believe Canva hurts the graphic design industry, due the similarity of designs as a result of Canva's templates.
Don't get us wrong, it's cheap, offers basic photo edits and allows you to design a wide array of different types of documents, flyers and images. It's also incredibly easy to use.
We're not saying that Canva is a bad program at all, it wouldn't be on our list if that was the case. It's a great way to start your career if you have virtually zero experience, but once you get your designer baby legs stabilised, you should move up the bracket if you want credibility as an ACTUAL graphic designer. Otherwise, let's leave Canva use to the social media managers out there that don't have an inhouse-designer or digital design agency on their side.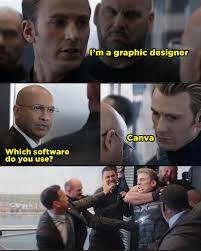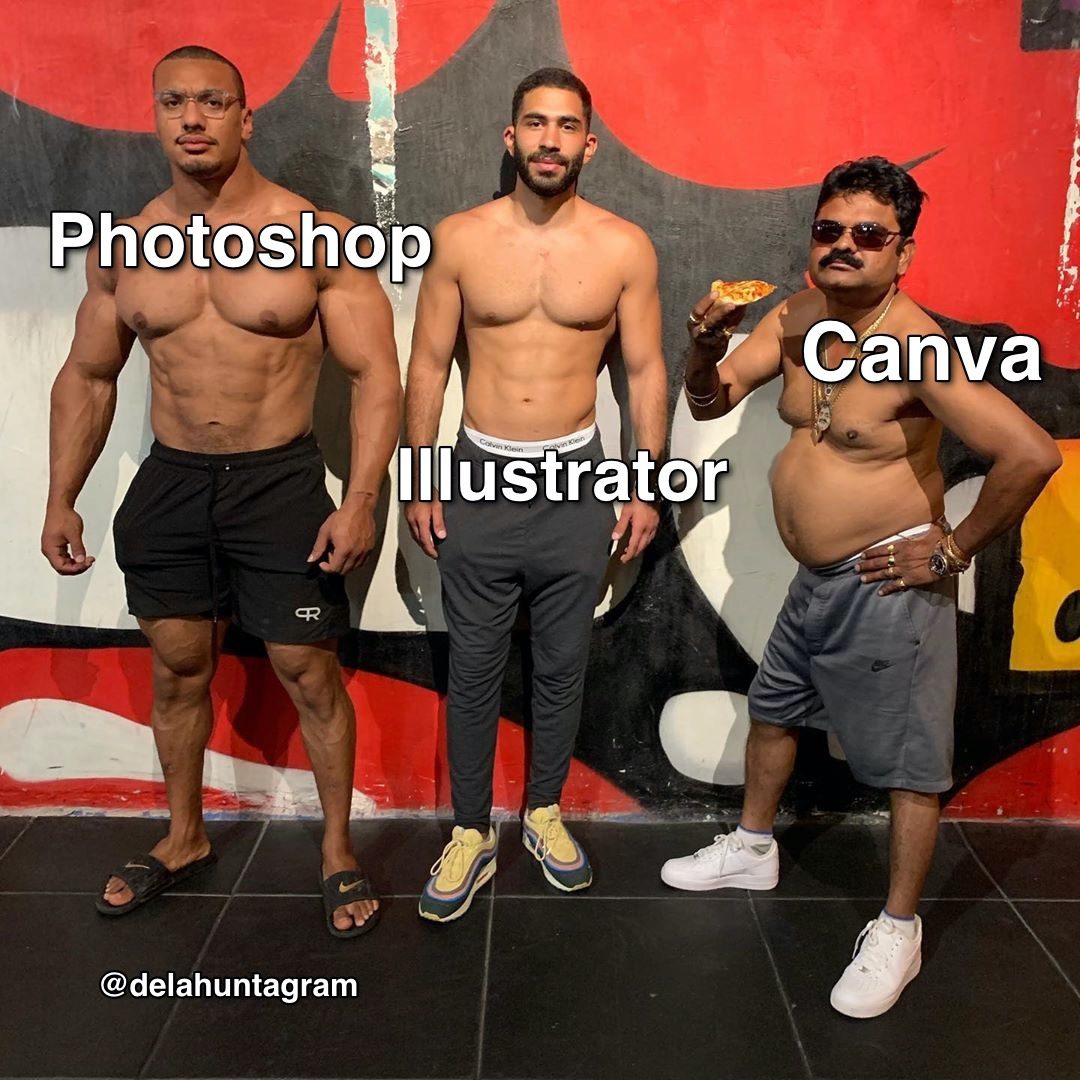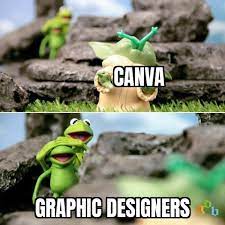 Best graphic design software summary
Depending on what you're looking to design will very much play a part on what graphic design software you should be using. If you're using Adobe Illustrator to edit a photo rather than using Adobe Photoshop then you've fucked it! It's like cutting the grass with a pair of scissors. You'll get there eventually but you're not helping yourself and you'll look a bit of a bellend.
Any professional graphic designer should have multiple tools available to them, suitable for the job in hand. We've given you a list of some of the best software available in our opinion but if you held us at gunpoint and asked us to pick 1 as a favourite, we'd take our chances and say one brand but pick 3. It's Adobe all the way for us – Photoshop, Illustrator and InDesign for the win!