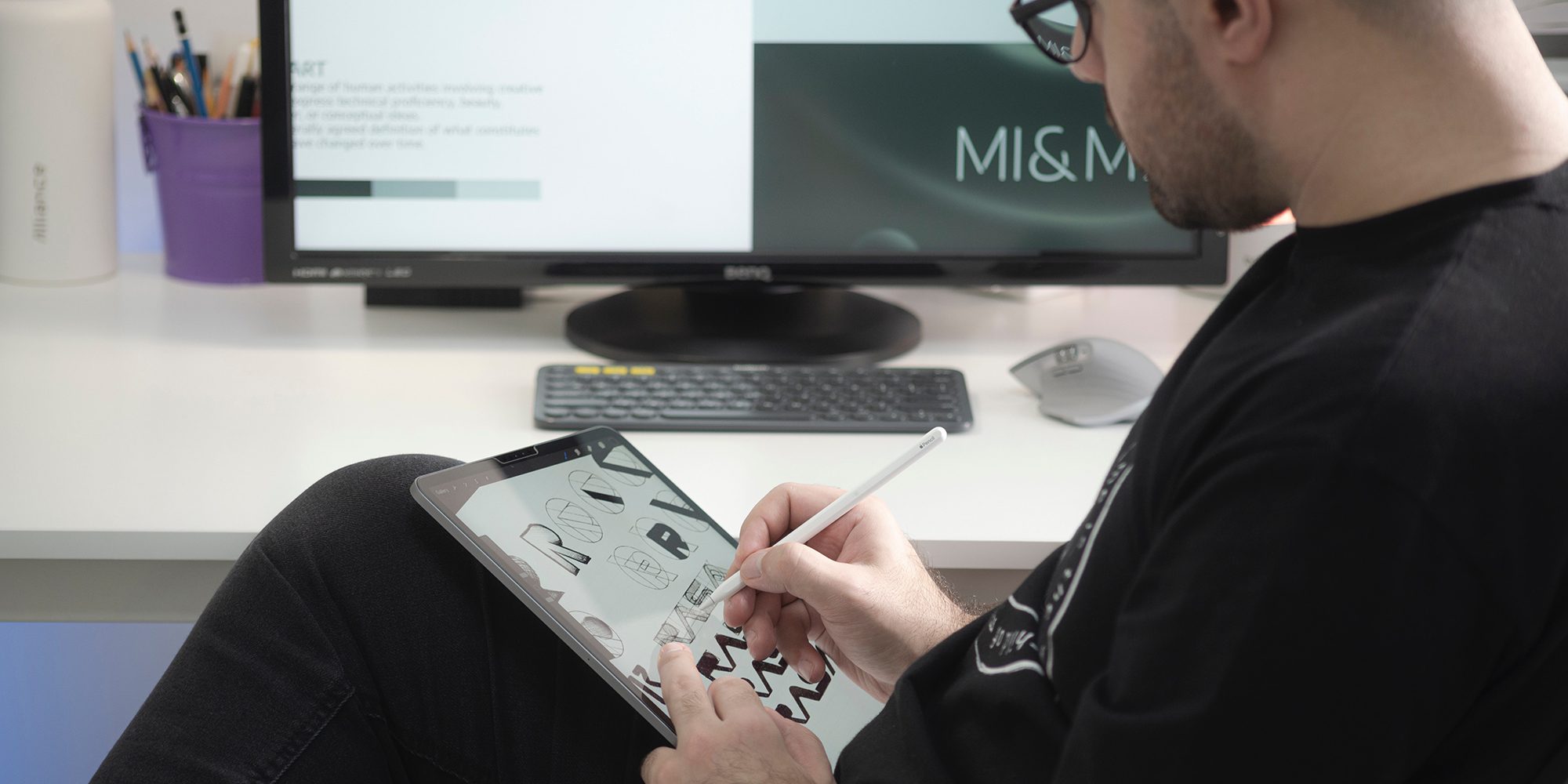 Digital design vs graphic design
Both digital and graphic designers are creative professions, but they differ in their focus as well as applications. Digital designers create images and elements that will end up on a screen, whether that's a computer screen, a phone screen, a dashboard, or any other digital formats, while a graphic designer primarily works on pre-print materials such as logos, out of home advertising, leaflets, brochures and brand guidelines.
The relation between digital design and graphic design skills is their use in forms of visual communication, often related to an idea or marketing campaign.
The difference between digital design and graphic design can be summed up by the differences in where each skill set has it's place within a businesses marketing strategy. Digital skills have become increasingly important with the growth of the internet and an organisation's online presence. Some traditional graphic designers may lack those same digital skills which could impede upon said organisation's effectiveness when trying to build its credibility through the use of marketing activities such as Google Display Ads, animated digital banners and social media advertising.
As digital design has become more popular, graphic designers' roles have shifted to focus on designing traditional marketing elements for the web – think online pdf flipbook instead of a physically printed brochure.
Digital skills have become increasingly important for all creatives whether you're an illustrator working digitally or someone designing ads for outdoor billboards – it pays to stay up to date with not just the latest design trends but also what's changing, what almost feels like daily, in terms of the big ol' world wide web.
Another difference between digital design and graphic design is the role of analytics. Digital designers are often able to track viewing figures, clicks, likes and shares through data whereas for graphic designers it is more difficult to track their print materials which tend not to have these features. Digital design allows you to test a specific idea so your moods can be quantified with an A/B test.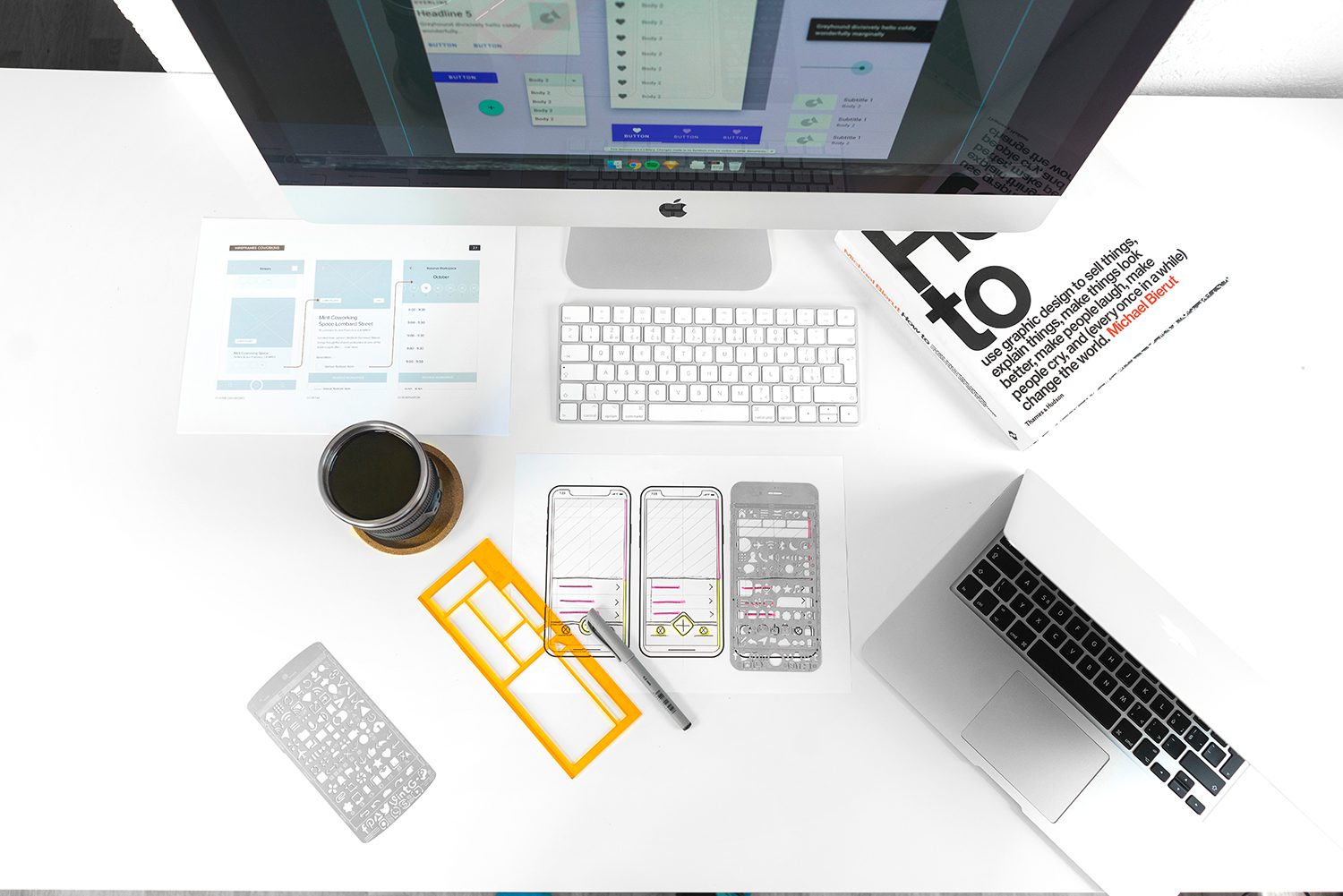 The differences between graphic design and digital design by deliverables
Graphic design:
Business cards
Brochures
Magazine spreads
Letterheads
Logos and other branding elements
On the other hand, digital designers may create:
Banner ads for Google Ad, Facebook & Instagram etc
UX wireframes
Animations
Interactive elements
Landing page designs
Movies
A further distinction between graphic design and digital design is that the latter has an interactive element. Interactive design is more advanced than static design, because not only does aesthetics play a role but it's important that it be functional – which can also combine as part of user experience (UX) Design.
So where does UX design come into this?
UX design is the process of designing digital products to offer a great user experience. This encompasses everything from navigation and layout, to graphics and interactions.
Unless you have a large in-house team where you have the budget individually for graphics designers, digital designers and UX designers, a digital designer would generally be responsible for determining what screens should look like in order to navigate through an app or website as well as refining those screens with more menus, buttons etc to improve how the users interact with the app or website with the end goal to increase set conversions.
What's the long and short of it?
In today's marketing world the lines between creative agencies are blurring – one agency may have traditional graphic designers who create magazines or brand guidelines with a separate website design team, while another agency may be led by digital experts who specialise in UX and web design but also offer print production services such as out of home advertising, brochures and brand guidelines.
Although one might be able to substitute skills at some level, the two disciplines have several stark differences. So, before you hire anyone into your business or engage a digital design company, always make sure they offer what your business needs to get the best return on your investment.